Oaxaca's indomitable spirit stems from its wild land and diverse people.
Nestled among vast mountains, Oaxaca has interesting archaeological sites, as well as caves and grottoes to lose yourself in time. Its people constitute a rich multicultural tapestry, with 16 different ethnic groups. Oaxaca's many languages, cultures and traditions find common ground within Spanish.
Location: Oaxaca State, Mexico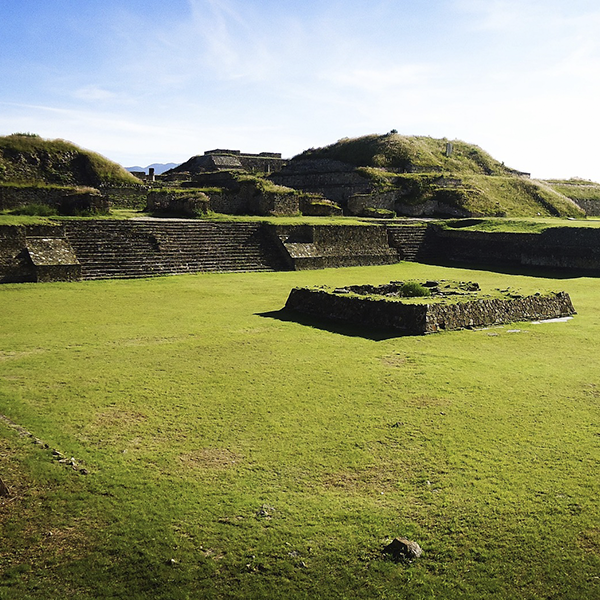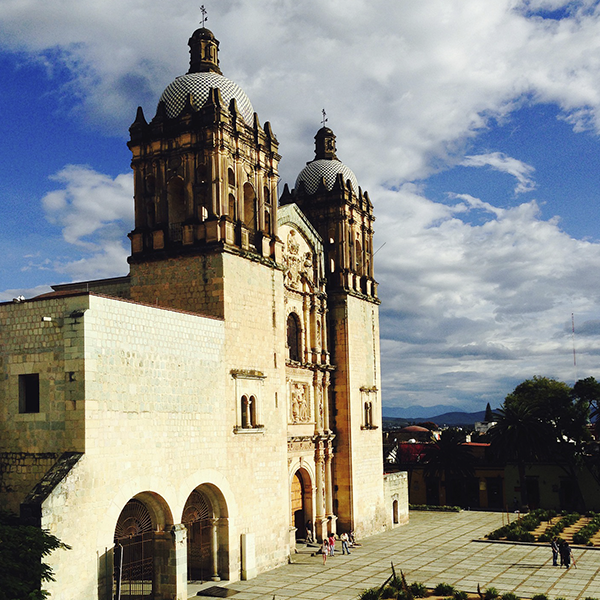 Oaxaca is known for its excellent location in the central highlands of the Mexican Republic, as well as for its artistic, architectural and cultural richness.
recreational sites near the city of Oaxaca, in the middle of nature.
archaeological sites with public access
museos en diversos temas y artes en la ciudad de Oaxaca.
Turistas visitan Oaxaca cada año.
Adult Intensive Course
Dates for beginners 2022
Students who already speak Spanish can start studying on any Monday (except holidays).
Beginners can start their course on the following dates:
| | | | |
| --- | --- | --- | --- |
| January 09, 23 | April 03, 17 | July 10, 24 | October 02, 16, 30 |
| February 07, 20 | May 02, 15, 29 | August 07, 21 | November 13, 27 |
| March 06, 21 | June 12, 26 | September 04, 18 | December 11, 26 |
1-4 weeks

$240/

week

5-12

weeks

$220 /

week

13-23

weeks

$205/

week

24

weeks

(or moore)

$195/

week

42

weeks

(Academic Year)

$165/

week
All prices are in US $.
The week starting 11 April has a duration of three days and therefore has a special price of $145 USD in both English and Spanish.
Our courses include:
– Registration
– 6+ hours / week of Spanish immersion with our social programme
(entrance fees and transportation not included).
Not included:
– Course book, approx. $50
National Holidays 2023
| | | | |
| --- | --- | --- | --- |
| Sunday, January 1 | New Year | Thursday, April 6 | Holy Thursday | Monday May 1 | Labor Day | Monday, November 20 | Anniversary of the Mexican Revolution |
| Monday, February 6 | Commemoration of the promulgation of the Mexican Constitution of 1917. | Friday, April 7 | Good Friday | Saturday, September 16 | Independence of Mexico | Monday, December 25 | Christmas |
| Monday March 20 | Commemoration of the birth of Benito Juárez. | | | |
Please take into account that classes missed due to holidays will not be made up on other dates.
Combine your course with:
Learn how to make the food we all know and love, the true Mexican way, and enjoy the food!
Duration
Any number of weeks
Level
All
Duration
Five afternoons per week
5 hours/week
Price
$170 USD
Put on your dancing shoes and learn from some of the best Latin dance teachers.
Duration
Any number of weeks
Level
All
Timetable
Five afternoons per week
5 hours/week
Price
$170 USD
Discover the secrets of Mexico, its history, diversity, art, culture, customs and economy.
The class is designed to improve your communication skills in Spanish while you learn.
Duration
Any number of weeks
Level
All
Schedule
Five afternoons per week
5 hours/week
Price
Per week $170 USD
This course will surely help you to expand your business!
Level
All
Pricing

Private lessons 2 hours per day (10 hours/week): $320 USD/week
Semi-private, two students with the same level and one teacher 2 hours per day (10 hours/week): $175 USD/week/person
Learn specific vocabulary. This course is perfect for nurses, doctors and health care workers.
Note
Optional visit to observe
and meet Spanish-speaking
doctors or nurses in a
health centre.
Supplement

For individual medical Spanish 2 hours/day (10 hours/week): $ 320 USD/week.
For two students with the same level who want to study together.
2 hours / day (10 hours / week): $ 175 USD / week / person.
If you want to go at your own pace, learn exactly what you need to learn and decide for yourself how intensive you want your programme to be, individual lessons are the best option.
You can also combine private lessons with a group course.
Course fees
For one to one class: $30/hour.
For two students of the same level who want to study together: $35/hour.
Enjoy a fantastic family holiday complete with an excellent Spanish course. While parents attend an intensive course, we can organise classes to cover the time adults spend in class so that children are not left unattended.
Children from 6 to 15 years old
For 1 child: $30 USD/hour.
For 2 children $35 USD/hour.
For 3 children $40 USD/hour.
To prepare you for coming to Mexico or to continue your studies after returning home, we recommend one of our online courses. Each Net Languages course consists of around 120 hours of interactive study materials and may also include individual written and oral tutorials with a qualified language instructor.
Course Fees
With Tutor

Full Course (120 hrs): $462 USD.
Half Course (60 hrs): $242 USD.

Without guardian

Full Course (120 hrs): $115.50 USD.
Half Course (60 hrs): $60.5 USD.
Our School
Our Spanish school in Oaxaca offers students a warm and friendly learning environment in the heart of the city. Our colourful classrooms are set around a sunny central courtyard which is perfect for relaxing and chatting with other international students between classes.
16th century colonial building with modern interior.
5 bright classrooms.
Free Wi-Fi.
Beautiful outdoor courtyard where students gather at shaded tables to study together.
On-campus restaurant for coffee between classes or a traditional Mexican lunch.
Located in a lively central neighbourhood surrounded by cafes, restaurants, shops and art galleries.
Walking distance to the Museum of Contemporary Art, Museum of Oaxacan Painters, Oaxaca Cathedral, Santo Domingo de Guzman. Plaza de la Constitución or Zócalo (main square)
International House OaxacaC. de Mariano Abasolo 217, ruta independencia,
Centro, 68000 Oaxaca de Juárez, Oax. México
https://alegrespanishschools.com
We have Mexican families who love meeting students from all over the world! Make new friends and maximize your opportunities to practice the Spanish you've learned in class by chatting with your host family. We're sure this experience will be amazing
Price per night (in USD $)
Host Family
Single room in a host family with bedand amplifier; breakfast
$ 268
Singel rrom in a host family with half-board
$ 298
On-site flats
I. Single room in a shared flat
 
J. Exclusive use of furnished 1-bedroom flat
 
K. Double room in a shared flat
 
L. Exclusive use of furnished 2/3-bedroom flats
 
Book your Spanish course with us