2-year programme with official validity RVOE 2021P04306/11-06-2021
Cambridge Assessment English Advanced Certificate in Teaching Methodology (CAM)
National and international job opportunities in the national network of Exam Preparation Centres and our global network of IH schools around the world.
Bachelor of Arts in English Language Teaching
This programme is designed to provide you with a learning experience in which you will acquire and develop linguistic, psycho-pedagogical, technological and multidisciplinary knowledge and skills for English language teaching and communication with international standards.
What can you work in after completing this degree?
Deliver programmes in English at all levels of education.

Assess student learning according to international standards.

Designing and evaluating teaching materials.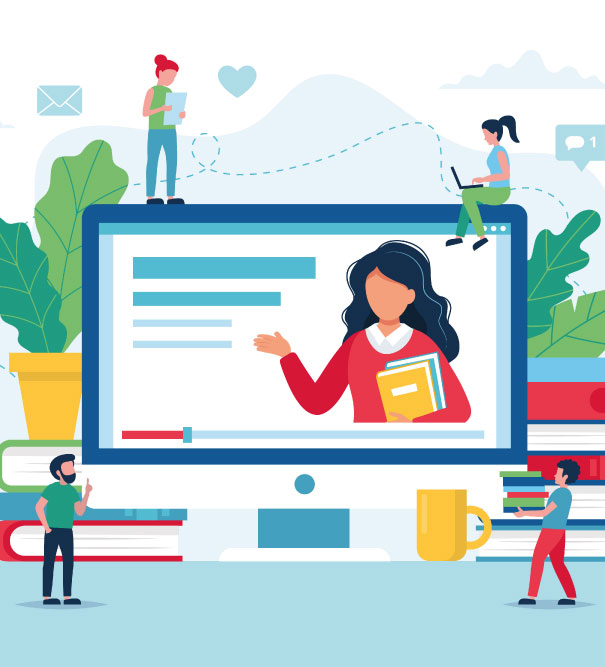 Design curricula and syllabuses in English language teaching

Promote the social and cultural aspects of the language

Deliver online courses using technological tools and digital learning resources.
Providing consultancy in communication departments.

Conduct research in linguistics.
Assess their own performance and design action plans to enable their professional development.

Coordinate language departments

Designing and evaluating teaching materials.
Why with us?
We develop your skills and empower your leadership.
3 international certifications included: IELTS, Teaching at an Early Age (TKT YL) and Content and Language Integrated Learning (TKT CLIL) from the University of Cambridge.

National and international job opportunities with a large network of schools we work with.
Learn with the most nationally recognised tutors in English teaching methodology.

Innovative approach with psycho-pedagogical programmes and inclusive education.

Scholarships for teachers from IH Quality Circle schools.
Why study this programme?
Dates
| Start date | Final date |
| --- | --- |
| Aug 28, 2023 | Aug 2026 |
Our graduates have the opportunity to work in the best schools in Mexico and the world.