TKT CLIL module available, with a focus on the Cambridge Assessment English exam.
Class observation, planning and feedback with a tutor and experimentation focused on your needs and materials.
Excellent combination of theory and practice.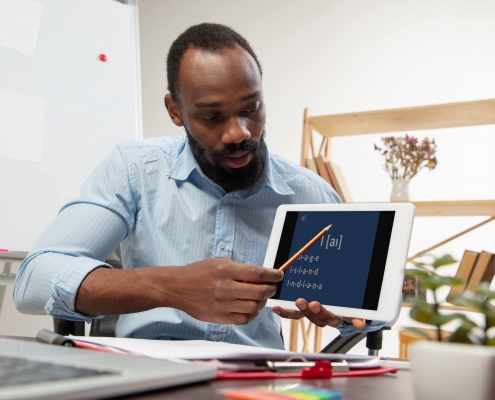 What is the CLIL Diploma?
Content and Language Integrated Learning, or CLIL, is a fast, fun and effective way of teaching English through specific subjects such as science, history, maths and more, with a dual focus on learning subject-specific content and at the same time studying English Language. It combines general English classes with lessons focused on examining different aspects of CLIL methodology and its practical application. This programme prepares its graduates to take the TKT CLIL exam and have an international certification from Cambridge Assessment English.
Why take our online learning programme at University Programmes?
Why is IH Lima the school to learn English in Peru?